Monaco's most exclusive private members' sports and lifestyle club, Thirty Nine Monte Carlo, marked its first anniversary.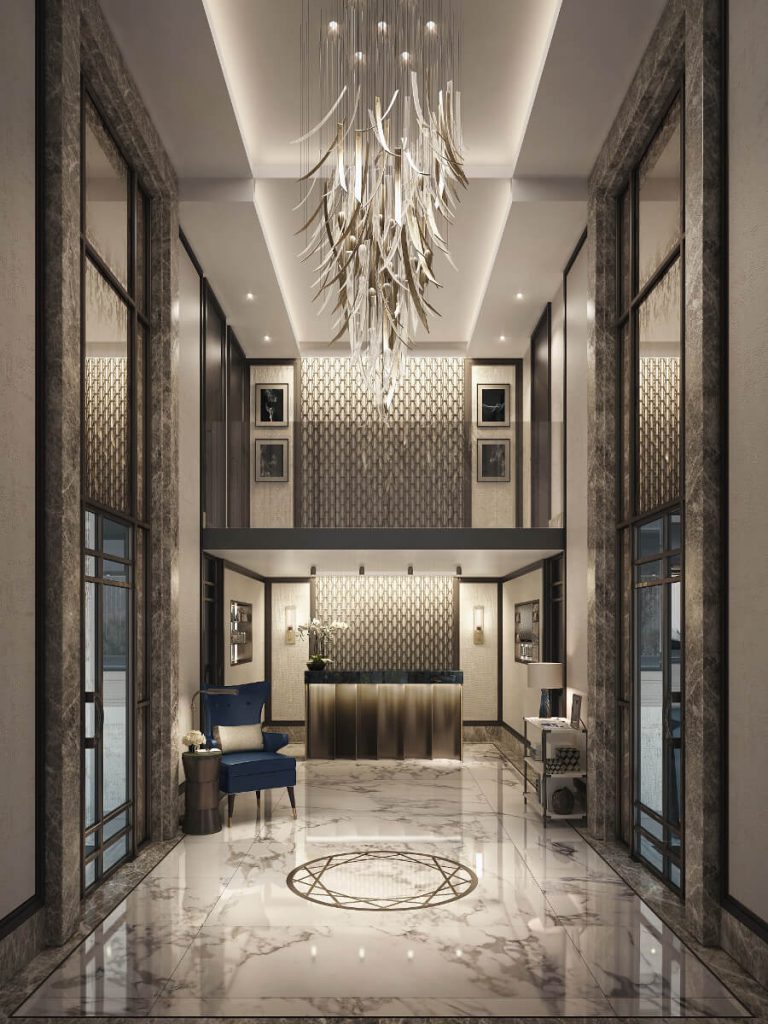 A Trendy Private Members' Club in the Heart of Monaco
39 Monte Carlo is a unique wellness-focused concept born out of the vision of Scottish ex-Rugby International and Monaco resident Ross Beattie. His elite professional sportsman history forms the backbone of 39, but the club is more than just a fitness venue. Ross's philosophy for 39 was to create an ideal environment for its members to practice fitness and to nourish their bodies in a way that achieves optimum results and improves quality of life. Attention to detail runs throughout the club in order to achieve this balance. Clients can be confident in the knowledge that they are using high-tech sports equipment and have access to guidance and training from top sports professionals, but in the intimacy of a private-club setting that is designed to feel like an extension of your home.
Monaco's Own Stylish Sporting Space
On an aesthetic level, the interior design of 39 contributes greatly to creating this oasis of calm for those wishing to escape the bustle of Monte Carlo. Created by London high-end property designers Morpheus, the look is luxurious and welcoming, elegant without being ostentatious – a perfect harmony of tastes that cleverly combines the glamour and style associated with Monaco with a more contemporary international edge. The personal touch is evident as soon as you walk through the door of 39's 1960s' facade. The visitor's pathway into the club is lit by the Grace Chandelier, created by exclusive glass couturier Lasvit. The elegant and striking glass installation spanning the entrance hallway is inspired by legendary Princess Grace of Monaco's lily-of-the-valley wedding bouquet and is a gift from the club to Prince Albert of Monaco; this personal touch honours the past, present and future of Monaco and demonstrates the club's loyalty to its founding home and host.
39 Welcomes High Calibre Sporting Professionals as Members
39 has welcomed many elite professional athletes amongst its members this year, including tennis pro Novak Djokovic and former Olympic UK athlete Paula Radcliffe (who is 39's Run Club Ambassador.) Other professional athletes on the members list include professional tennis players Tomas Berdych and Alexander Zverev; pro football player Zlatan Ibrahimovic who worked on his comeback this year at 39; AS Monaco Pro footballers and professional boxers. The sports floor at 39 is used by pro athlete members and 39's amateur gym members alike. Members benefit from access to sophisticated high-tech training facilities, an own 39 mobile app and Technogym equipment including a high-altitude room (simulating 7,000 metres) and an Ozone sauna. Each member can make the space their own and work under the direction of 39's team of experts to reach their fitness goals. Personal training from expert coaches is available alongside intimate group classes. The latest timetable of 20–60 minute classes features boot-camp workouts, spinning, yoga and pilates. 39's pilates studio also provides coaching by Stott trained teachers that can tailor training to members' individual needs – including pre-/post-natal pilates or injury rehabilitation. Early opening hours and late closing (06h.30– 23h.00 Mon– Fri; 7h.00– 23h00 Sat/Sun) ensure that there is always time for members to organise their fitness around their busy VIP lives. 39 also manages three outdoor sports clubs which are open to non-members and are run by elite professionals in each sport: 39 Run Club with Paula Radcliffe; 39 Swim Club with Aqua Blue Sport; and 39 Fight Club with Jean-Marc Toesca. 39 promotes the learning of fitness at an early age and so welcomes membership applications from children aged 6–17, offering fun games and training programmes to teach youngsters correct body movements and body weight conditioning. Day passes and 30 day passes to the club are also available for those wishing to try out the club on a temporary basis, or for short-term visitors to the area.

Celebration of an Incredibly Successful Year for Thirty Nine Monte Carlo
Thirty Nine Monte Carlo celebrated its first anniversary in a style that befits its elegant surroundings and chic clientele. Guests were treated to live cooking on the club's generous terrace, and entertained by the popular live band, Eddie and the Robbers, in addition to a glamourous fashion show. To mark the anniversary, 39 presented a new tasty feature to its club menu – 39's Biltong in association with Maison Lino. Guests were also given the opportunity to take part in challenges to win free personal training and pilates sessions and complimentary treatments in Spa 39. 39's Membership Manager Christophe Bors looks back on the party and the year: "we're excited to have recently celebrated 39's first birthday. In its inaugural year 39 has quickly established itself amongst the discerning residents of Monaco as well as visitors from further afield who are looking for a private and exclusive space for fitness, beauty, nutrition with an urban twist. We are confident 39's success will continue and look forward to welcoming new members in the year ahead!"
Artistic Studio 39 and Award-Winning Spa
The hair salon at Studio 39 is directed by Kevin Smeenk, who brings to Studio 39 a wealth of expertise and creativity gained from working backstage at Amsterdam Fashion Week. A master colourist and artist in the studio, Kevin loves to give master classes to share his passion for the art of hairstyling. The studio offers innovative cutting, style, colour and intensive hair treatments using carefully selected brands such as Sacha Juan in addition to barber services for gentlemen. The Spa at 39 was chosen among over 100 other institutions to receive the Biologique Award of Excellence this year for their work promoting the use of Biologique Recherche products in all their treatments. Known as the "Hermes of Skincare", Biologique Recherche is a French brand founded over 40 years ago in Paris by a trio of medical practitioners. This clinical approach to skincare makes it an attractive choice for clients of 39 who want to nourish their skin with products that are fragrance free and contain natural, concentrated and active raw ingredients, formulated to give powerful and effective results. Spa professionals carefully select products tailored to teach client's skin type through a personal dermo-cosmetic diagnosis. The spa offers facials, anti-ageing treatments, body treatments and massages, in addition to the use of an Ozone sauna. Beauty treatments include manicures, pedicures, waxing and eyelash/brow tinting. The spa and salon are open every day and welcome non-member clients.
Eat, Drink, Relax
39's members and their guests can choose to eat, drink and relax in the club's restaurant on the ground floor. Open from 06h.30–23h.00 (07h.00–23h.00 at weekends), the menu combines the delicious with the nutritious and is devised by David Knapp, a young and talented Chef from New Zealand. David trained at Auckland University of New Zealand Cooking School and has previously worked in the kitchens of Gordon Ramsay and Gary Rhodes in the UK. All dishes on the menu are made using the freshest seasonal ingredients and herbs grown onsite on the club's terrace. Members can choose to start their day with protein pancakes or power muesli, or pick and mix their favourite cooked breakfast which is available all day long. There are high-protein snacks on offer, including 39's homemade protein bars, in addition to a range of nutritious and balanced meals, such as quinoa and buckwheat salad and roast salmon with avocado salsa. Each item on the menu is itemised with its nutritional value including calorie, protein, carb and fat content to aid members in making appropriate choices according to their personal diet regime. The shakes and supplement drinks menu is designed with the sportsperson in mind – offering post-workout shakes to aid muscle recovery. All food and drink can be made to take away. 39 promotes the intake of pure ionic water during and after exercise. The water is available throughout the club and is recommended by top sports scientists and elite sports clubs. It is proven to be the best water for sports performance due to its high mineral content which aids muscle growth and repair. Its higher oxygen content also helps to increase energy levels. For a more informal setting, members can choose to relax in the lounge/bar area on the top floor of the club, with comfortable indoor and outdoor seating, and a private study room which can also be hired out for meetings, events or private dinners.